Our Practice: Integrative Healthcare of Atlanta

A Beautiful Healthcare Office For All Your Wellness Needs
---
Facility
Our office is located at 1342 Auburn Rd. Suite 114, 1 block north of the corner of the intersection of Jim Moore/Old Fountain and Auburn Rd. in the Hamilton Plaza (home of Del Rio Mexican Restaurant). We have recently moved into this larger space from our location at Harbins Rd. by the City Hall, but have been in practice in Dacula since 2002. We are conveniently located not only for the Gwinnett area but for our commuters from Barrow County as well. Our office offers on-site physiotherapy services for your convenience.
---
Mission
Our mission at Integrative Healthcare of Atlanta is to provide the highest-quality health care utilizing effective, non-surgical, non-pharmacetical, natural methods and to educate and counsel our patients on the implementation of good nutrition and lifestyle habits. First, we utilize sophisticated laboratory testing to uncover the root cause(s) of your complaint. We then use a unique blend of chiropractic neurology and functional medicine to design the most efficactious diet and lifestyle program to address your specific problem based on the results of your in-depth testing. We never guess with your health! Our methods have proven to be very effective in changing the lives of those suffering with a wide variety of chronic pain and stubborn health challenges. We'd love for you to be our next success story!
---
Appointments
Due to the comprehensive nature of care that we offer, we do not see patients on a walk-in basis. All scheduled visits are by appointment only so that you get the full attention that you need for your chronic problem. New patients are required to submit all intake paperwork at least 2 days prior to their initial consultation. We do not see acute, chiropractic patients as our office focus is on chronic and hard-to-treat patients. New patients appointments are usually a week to 2 weeks out based on limited availability of those appointments. If you would like to see if you are a candidate for the comprehensive care that we offer, please call the office at (770) 237-5534.
---
Financial
Due to the comprehensive and unique nature of our care programs, insurance coverage is usually limited. Finances are always discussed in detail prior to your beginning any care regimen at our office. With that in mind, we do not treat patients based on what their insurance will/will not pay, but based on what they need to recover their health. Additionally, we find that those who are committed to their health and well-being will make their care a priority.
---
Insurance / Managed Care Plans
Due to the ever changing nature of insurance, benefits can be limited. Reimbursement differs from person to person and from insurance to insurance.
We find that those with a HSA or FSA are more likely to have reimbursement.
---
Types of Payment Accepted
We accept cash, checks, Mastercard, American Express, Visa and Discover cards.
Additionally, we partner with CareCredit and offer financing options so that you can get the care that you need, when you need it.
We offer in-office payment plans.
---
Cancellation
If you are unable to keep an appointment, we ask that you kindly provide us with at least 24 hours notice so that we can offer this appointment to another patient.
---
Emergency / After Hours Information
If you are a current patient with a problem that can't wait you've been provided with Dr. Lawrence's personal number at your initial visit.
---
We would like to take this opportunity to thank you for choosing our practice
for your healthcare needs!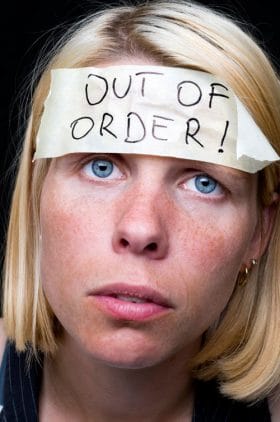 OFFICE HOURS
---
Monday
9:30am - 1:00pm
2:30pm - 5:00pm
---
Tuesday
2:30pm - 6:00pm
---
Wednesday
9:30am - 1:00pm
2:30pm - 5:00pm
---
Thursday
9:30am - 1:00pm
2:30pm - 5:00pm
---
Friday
Closed
---
Saturday
Closed