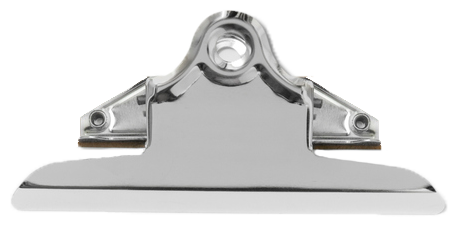 Neurofeedback -
A Non-Pharmaceutical, Non-Surgical Inervention
Help is now available for those suffering from debilitating neurological conditions. Neurofeedback (Brain Training) is a groundbreaking approach incorporates modern computer technology with the expertise of our professionally trained staff. Neurofeedback is ideal for helping people with conditions such as:*
WE MAY BE ABLE TO OFFER A NEW SOLUTION
We are devoted to being able to help those suffering from neurological conditions by using groundbreaking methods.*
THERE MAY BE
HOPE FOR YOU
If you are suffering from any of the conditions above, please call us right away at 770 237-5534 to schedule an appointment. We are proud to serve Atlanta and the Gwinnett County Area.
Neurofeedback does not specifically target any disorder. Instead Neurofeedback changes timing and activation patterns in the brain. The goal is to slowly guide your brain back into normal, healthy ranges and reconnect neural pathways that have been disconnected. The result is an improvement in brain regulation, which in turn impacts a variety of symptoms.
"Neurofeedback is the #1 most impactful biohack that I have used in my entire life. That's saying a lot, because I have spent over $300,000 on personal upgrades and hacking my biology."*

- Dave Asprey, Founder of Bulletproof Coffee and world-renowned "BioHacker"
IT'S TIME TO GET THE RESULTS YOU
DESERVE!
 L.C. (College Student, 20)
"I'm relaxed, I don't overthink anymore. I make friends easily now and in high-stress situations I can handle them much better than I used to.  I'm Happy!"
 J.S. (Waiter, 42)
"So much less anxiety.  98% improvement, total transformation from where I was. Thank You."
M.R. (Realtor, 62)
"I have a very stressful job.  I had memory issues, I was confused and I just needed a change. I had so many positive things that came about.  I felt like a totally different person.  I am so grateful for how I feel now compared to how I felt when I started…You have changed my life.
FREQUENTLY ASKED
QUESTIONS & FACTS
We help people with ADHD, Anxiety, Cognitive/Memory Problems, Insomnia, Behavior and Sensory Issues, Pain, Brain injuries, and more.
Neurofeedback is clinically proven, non-invasive, and drug-free. It has been proven to provide long lasting results after treatment.
Many people do not know that their struggles and challenges are caused by the way their brain is performing. At Neurofeedback Expert office, we can show how your brain is causing your symptoms and what to do about it.
State-of-the-Art qEEG Brain Mapping is used to identify the neurological brain patterns that are at the root of people's symptoms. It is like an X-ray of your brain's performance. It is completely non-invasive (doesn't do anything harmful to you) and provides a wealth of information about how your brain is contributing to your symptoms. The doctor can see if your brain is using the irregular brain that is associated with your challenges and then will show you. When you look at your brain map you will know exactly what needs to happen to make your symptoms decrease.
Neurofeedback has been used for over 60 years and has many scientific studies that show its effectiveness. Neurofeedback Therapy is proven by science to improve those brain patterns that cause ADHD, anxiety, and more and reduce the symptoms people experience. It is so effective it is endorsed by the American Academy of Pediatrics and the American Psychological Association as a Best Level support.
Neurofeedback, also called EEG Biofeedback, means 'brain' (neuro) and 'input' (feedback). Once an irregular brain pattern is identified using qEEG Brain Mapping, then the computer system optimizes the irregularity by guiding the brain back into a healthy pattern. With repetition of this process over time, the brain learns to stay in healthy ranges without the aid of the computer.
The result… an improvement in the brain's ability to regulate itself and perform better. This in turn can reduce or eliminate most neurological symptoms caused by the original irregular brain pattern. Unlike many other treatments that address the symptoms of neurological disorders, neurofeedback therapy trains the underlying source to alter the structure and function of the brain. As such, many patients report permanent positive changes to their behavior months and years after ending the therapy. The results are proven by science too.
I know, it sounds too good to be true, right? It's not! Click on the link below and we will send you our 3-Step Healing Your Brain Guide (no charge) to your inbox – no big words or scientific   jargon, just an easy to understand explanation that will leave you thinking, "That makes sense!"
How your brain works and what causes symptoms.
How to make your brain work its best to improve focus, anxiety, pain and other symptoms. The #1 Biggest mistake people make when trying to conquer their brain-based challenges. The one strategy that you can use TODAY to begin to feel and perform better!
Neurological Conditions Sufferers in Dacula are getting great results at
Integrative Healthcare of Atlanta
IMPROVED MOOD

Improve your overall health
and regain your vitality for life.*

PAIN RELIEF

Get brain back into normal healthy
ranges and reconnect neural pathways*

REDUCED MEDICATIONS

Medication and surgery don't
have to be the answer.*

ACTIVE LIFESTYLE

Stop wasting time in pain and
get your active life back!*